Welcome to Respirare. A blog full of exciting stories, an ambitious bucket list, food and drink, and pretty pictures from my GoPro. If it sounds like something you would enjoy reading, then take a look! If you would prefer reading something a little quicker, be sure to follow Respirare on social media - you won't miss out on anything! Don't forget to send me any comments or suggestions in the boxes throughout the site. Enjoy!
Featured categories
LATEST ARTICLES
bucket list // A 5 YEAR PLAN
09.06.16

​A blog perfect for anyone who is like me and can't stand the thought of living life in a classroom or an office... or just in the same country for more than two weeks. It's more of a bucket list than a plan...

---

travel // italy - EXPECTATION VS REALITY
09.06.16

From a relatively normal life to major surgery in just two weeks. Nope, this most definitely WAS NOT part of my Italy Itinerary - or even my life itinerary for that matter, but it is what it is. Welcome to my "something dramatic happened and changed my view on life in general" blog.

---

Birthday blog // 2017
21.09.2017

Want to find out what I did for my birthday this year? Take a look at my Birthday Blog here!

---

a spicy salad for autumn
23/10/2017

Looking for a way to stay healthy AND WARM through the cooler months at lunchtime? Take a look at my Spicy Autumn Salad Recipe.


---

I started my Christmas shopping early!
5/11/2017

I wasn't planning to, but I made a quick-start on my Christmas shopping! If you're a lover of candles and all things Paperchase, AND a good deal, click below...

---

murder on the orient express review
16/11/2017

This is my first ever review on my blog! And i'm SO glad that it was THIS film that I reviewed! Click below if you want to find out more... (there are NO spoilers here!)


---

Travel // SPAIN 2016
09.06.16

Looking to visit five different places and experience hundreds of different things in the space of just two weeks? Check out this blog to find out the best towns, cities, attractions, and beaches to visit!

---

The liebster award
4.08.17


Probably the most exciting blog I have had the oppurtunity to write so far! Find out some crazy stuff here, along with fun facts about me! I am so grateful to have been nominated by another fabulous blogger - I hope you enjoy reading it!



---

trips to Swansea - top 8! // 2017
19/10/2017 ​

I love going to Swansea, and I have been so many times over the past few years, but this blog is dedicated to my most recent trip there!

---

a sparkling cake for a sparkling season
23/10/2017


If you're a lover of everything sparkly, then this is the cake for you!



---

the versatile blogger award
14/11/2017

I've been lucky enough to have been nominated for The Versatile Blogger Award 2017 thanks to other amazing bloggers! It has been so much fun to write!


---

First collaboration blog x YWBD
6/12/2017


What are our favourite places in the UK? What's in our UK bucket list? Find out this and more in my latest collaboration blog with YoungWomanBigDreams.


---
The couple next door // book review!
​13/12/2017

Blogmas // Christmas wrapping guide
18/12/2017

Been thinking about reading this book? Find out everything you need to know before getting it here - don't worry... there are NO SPOILERS here!


---

2018 blogging goals // happy new year!
​09/01/2018


After a very hectic and scary 2017, I'm hoping that 2018 will bring me nothing but health and happiness! Click below to find out what my 2018 blogging goals are!


---

The sunshine blogger award // lifestyle
​10/01/2018


I've been lucky enough to have been nominated for the Sunshine Blogger Award! It has been an absolute pleasure to write this up and share it with you all! I hope you like it!


---

coming soon!


Be sure to check back for a new blog... there will be a new one very soon!


MANY people HATE wrapping - but I happen to LOVE it! If you want to find out some simple tips and tricks, click below! You might find something that surprises you...

---

why it's good to be the designated driver
​12/01/2018

Yep. This blog is all about why i choose NOT TO DRINK ALCOHOL! OMG. But don't panic. It's the only weird thing about me. Want to find out why? Click below...


---

Cute lunch on a good day // lifestyle
18/01/2018​

Looking for ways to turn your 1000 calorie meal deal into a smaller number and possibly even cheaper? Click below to find out what I have on a "Cute Good Day"!


---
Powered by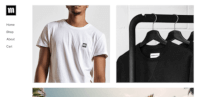 Create your own unique website with customizable templates.