The thought of studying for up to 16 years of my life, and then working till I die stressed me out, I won't lie to you. Yes, I would love to have a comfortable amount of cash stashed up in my account, I would love to have a pick of fancy cars each morning from a choice of 5 garages in my 11 bedroom, 14 bathroom mansion (did I mention it's located in Calabasas?) and I would LOVE to be as rich as Kylie Jenner just from looking amazing... but unfortunately I'm not yet able to do these things, and I'm not a Kardashian/Jenner. Life sucks.

​HOWEVER! One day (at about the age of, oh I don't know... womb size) I made the almighty decision that I was going to go travelling at any cost. And this has been my answer to all of those seriously annoying questions during Careers Day at school, "what do you want to do when you're older?" Well, the truth is, Mrs B, I want to run away from all responsibilities and head towards the nearest airport. As you can guess, I then received the "university is THE ONLY WAY forward, otherwise you will die" lectures which continued into my first college choice. Again, I made another terrible decision by going to a college who are classed as "the step up" between school and uni ; so when I made the horrendously offensive comment that I was not going to uni, I was basically forgotten and ignored until I left. Fun. Long story short, I got an apprenticeship doing something that I love, which made me want to go into blogging. Et Voila. But, no matter how much I love any job, I love my bucket list a lil bit more. Sorry boss. So, here is my unrealistic five year plan!

I'm planning to travel by continent

This sounded better in my head...
I'm going to start by travelling Northern Europe in bulk, and returning home to get some more cash to then travel the South of Europe in bulk (sounds like it could work so far right?).

​After this, I plan to visit Asia, South Africa, America, and Australia (including all of those beautiful tropical islands like Figi, New Zealand, and Thailand).

​Now I know this all sounds like horrendously terrible planning, and I'm not planning to go any time soon - but I do know that eventually, I am going to make this happen. Fingers crossed for me!​​

I follow too many travel bloggers on instagram

I strongly believe that my unrealistic goals have been set due to following way too many travel bloggers on Instagram who seem to have it all worked out. To anyone starting to even think about travelling, this is a bad idea. I love to see all of the places that these people are going to, and I often forget that they have at least ten years more life experience (and money!) than me - so ultimately, after a long stalking sesh on their social media pages, I decide I'm going to travel to Bali next year and stay in a luxury five star resort. But wait, I need to make sure I have enough money for my car insurance for that year. Update : Bali is off. Even though this sucks, it does actually help me to build up my bucket list.

Building up my bucket list

Following travel bloggers, vloggers, celebrities in general, and YouTube stars has actually given me even more inspiration and motivation to travel, AND has helped build up my bucket list of places I want to go in the future (quite significantly, as you can imagine). And after all, who can blame me? The photographs below are from an amazing Instagram account @Earthpix! I do think that this is really important to people who want to go travelling as they can research the big destinations years in advance - meaning that you will be 100% prepped for anything before you go, and if you're anything like me ; being prepped is essential! It also means that when you do eventually travel to these amazing places, you will be able to constantly say you're on a trip of a lifetime! How great is that?

To me, travelling is a way of life, and one of the best investments you can make. So, all joking aside - my five year plan WILL happen, but just maybe in a few years extra time.

Have you travelled to any amazing places?
​Let me know in the comments below :

Powered by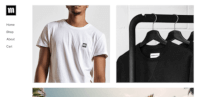 Create your own unique website with customizable templates.